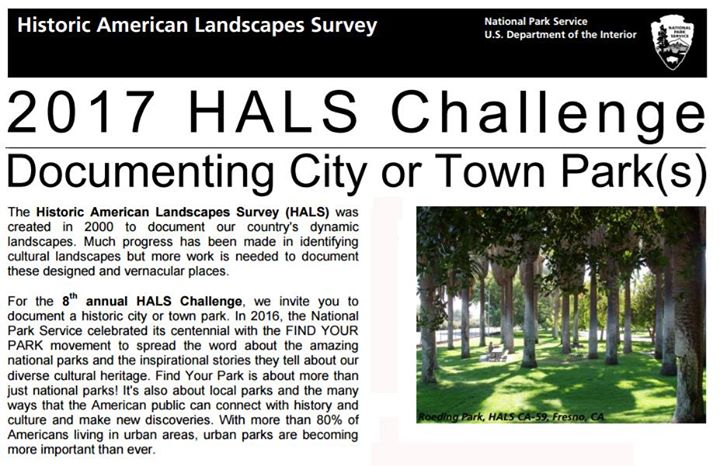 For the ASLA 2017 HALS Challenge, we invite you to document a historic city or town park. In 2016, the National Park Service celebrated its centennial with the Find Your Park movement to spread the word about the amazing national parks and the inspirational stories they tell about our diverse cultural heritage. Find Your Park is about more than just national parks! It's also about local parks and the many ways that the American public can connect with history and culture and make new discoveries. With more than 80 percent of Americans living in urban areas, urban parks are becoming more important than ever.
Short format histories should be submitted to HALS at the National Park Service no later than July 31. The HALS Short Format History Guidelines, brochure, and digital template may be downloaded from the HALS website.
For more information about the Challenge or for questions or comments about HALS, please contact Chris Stevens at [email protected].
https://aslany.org/wp-content/uploads/2018/08/aslany-logo-small-new.jpg
0
0
Jennifer N
https://aslany.org/wp-content/uploads/2018/08/aslany-logo-small-new.jpg
Jennifer N
2017-06-12 00:08:16
2017-06-13 00:12:43
Historic American Landscapes Survey (HALS) Challenge: Documenting City or Town Park(s)