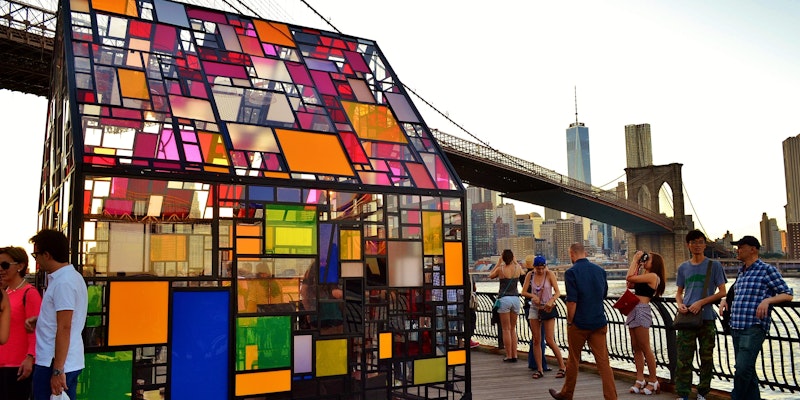 You are invited to join the Fine Arts Federation for an evening of conversation exploring New York City's first-ever Cultural Plan.
In July, New York launched CreateNYC, the first comprehensive cultural plan in the city's history. The product of a year-long process that engaged close to 200,000 New Yorkers, the plan lays out an ambitious goal of lifting up the arts and culture across the five boroughs. Through wide-ranging strategies—including neighborhood investments in cultural infrastructure, boosting affordable artist workspace, infusing arts and culture in public space, and using culture-driven urban design—the plan offers a roadmap to a more inclusive and resilient cultural ecosystem for New York.
On the occasion of its 2017 Annual Meeting, the Fine Arts Federation of New York, in partnership with the New York Foundation for the Arts, presents an evening of dialogue about the plan, its impact on New York's unique neighborhoods, and the role artists, designers, planners, community groups, and others can play in advancing these important goals. Representatives from the New York City Department of Cultural Affairs and New York's diverse community of arts and cultural organizations will explore how culture can be a critical tool in shaping a more equitable and dynamic city.
Top image: Tom Fruin's Kolonihavehus during the DUMBO Arts Festival in 2014. Photo by gigi_nyc/flickr.