Celebrate Black History Month!
In celebration of #BlackHistoryMonth, ASLA-NY's goal is to amplify the voices of our African American members, raise awareness of black landscapes and engage all our members to learn more. Join us this month and all year on social media to celebrate Black Design Excellence. Come back to this page often as we continue to add content. For related events, go to our Events page.
Events
February 23rd from 6pm – 7pm, EST.
BlackLAN's 2023 Black History Month Symposium
Join us for a virtual symposium in honor of Black History Month on February 23rd from 6pm – 7pm, EST. This event will feature keynote speakers Divine Ndemeye and Maci Nelson who will share their knowledge, experiences, and perspectives on Race, Landscape, and Media. The symposium is an online interactive panel discussion and Q&A session, giving attendees the opportunity to engage with our speakers and learn more about the topics being presented. REGISTER NOW to reserve your spot and be a part of this important and enlightening event!
March 14, 12 Noon EST
TCLF: Race & Space Conversations III
In this Race & Space Conversation, moderator and journalist James Russell will speak with panelists Justin Garrett Moore, the inaugural program officer for the Humanities in Place program at the Andrew W. Mellon Foundation; Peggy King Jorde, cultural projects consultant; and Jha D Amazi, director of the Public Memory and Memorials Lab at MASS Design Group, to engage with these questions. Past and present case studies will illuminate the motivations, design ethos, and community engagement processes behind several significant memorial landscapes.
This thought-provoking, wide-ranging conversation moderated by Mr. Russell will be held virtually. FREE – Click Here for more info
People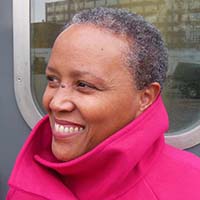 Elizabeth J. Kennedy, FASLA to receive 2022 LAF Medal 
The LAF Medal is conveyed to a landscape architect for distinguished work in applying the principles of sustainability to landscapes over a career. On January 28, LAF announced that ASLA-NY Member Elizabeth J. Kennedy, FASLA is the 2021 recipient of the medal. Elizabeth Kennedy's work intersects cultural heritage and ecological sustainability. An exceptional leader, visionary, and entrepreneur, she has been an advocate for social change, a teacher, and a mentor for young professionals, women, and BIPOC designers throughout her career. Her collaborative design approach and built works demonstrate the power of landscape architecture to celebrate the narratives of underrepresented voices.
Read more about Elizabeth HERE
Landscapes
TCLF Race and Space: Hidden Histories Revealed presents thirteen sites across eleven states and spanning almost a millennium of history. These cultural landscapes broaden our awareness about the origins of our nation and illustrate the dramatic social and geographic changes of the eighteenth, nineteenth, and twentieth centuries. Examined together, these sites represent local stories and global themes, shedding light on how settlement and removal, slavery and Jim Crow, urban renewal, and environmental injustice have shaped our national landscape and continue to impact communities, families, individuals, and cultural and natural resources.
Lincoln Avenue Corridor, New Rochelle, New York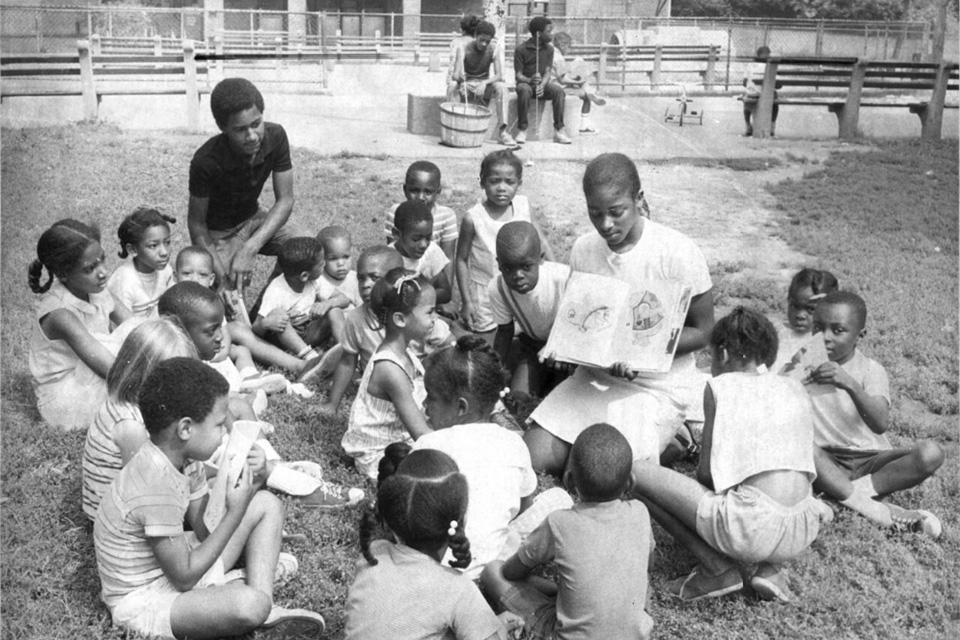 Since its founding nearly one hundred years before the Revolutionary War, New Rochelle, New York has undergone several transformations. Variously a colony for Huguenot refugees, a hotbed for abolitionist movements, a hub of European immigration, and a classic American suburb, New Rochelle's diversity and proximity to New York City have induced physical as well as social changes. Urban renewal projects in the mid-twentieth century tore apart the community's historic African American neighborhoods/ Today, visionary residents and ambitious urban planning projects offer opportunities for equitably rebuilding this cultural landscape. Learn more HERE
Sandy Ground, Staten Island, New York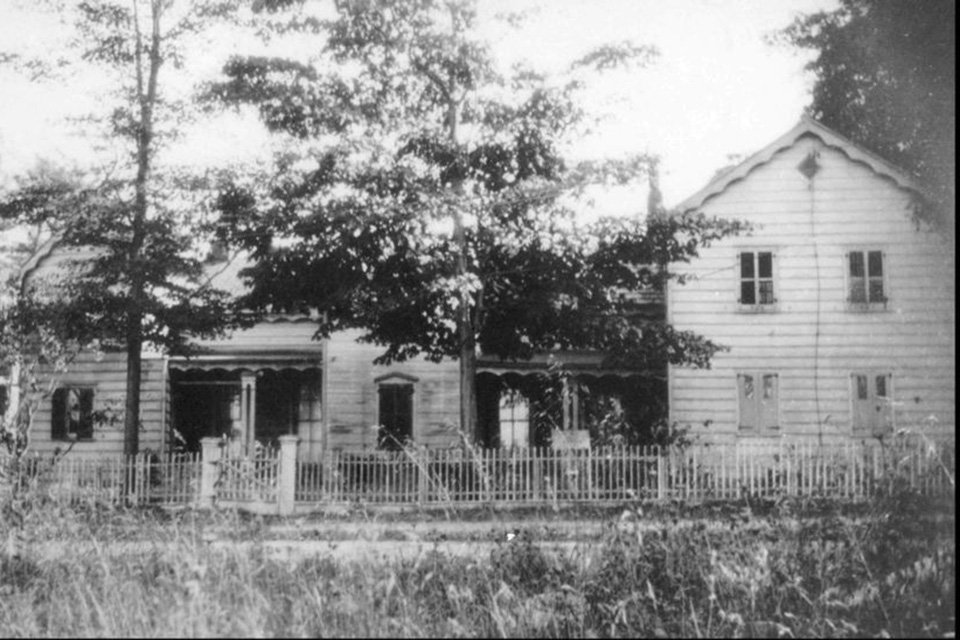 Among New York's several discrete neighborhoods settled by free Blacks in the pre-Civil War era was Sandy Ground, a community in Staten Island that dates to 1799. While a cemetery and a number of extant structures, including a few dozen homes and a church (which was a stop on the Underground Railroad), remain, continued development and under-recognition continue to threaten these remnants of an important layer of NYC's history. Learn more HERE
More on Sandy Ground:
Who will step up in fight to save our nation's oldest free Black settlement?
Read the full, interesting history packed story HERE
If you are interested in getting involved with the rebuilding of Sandy Ground, email sandygroundhistoricalsociety@gmail.com.
Establishing a 'Gateway to Harlem': The Creation of Frederick Douglass Circle
Frederick Douglass Circle, at the northwest corner of Central Park, features a sculpture of the renowned abolitionist leader, women's suffragist, editor, orator, author, and statesman. In honor of Black History Month, learn how the plaza redesign came to be.
How the Landscape of Seneca Village Can Reveal its History
The site of Seneca Village, on the Park's west side, resembles many other Central Park areas and reveals no discernable clues that by 1856 it was a predominantly African-American community with three churches, a school, and over 50 houses. However, the presence of natural features such as rocks, water, hills, and plants can help us to imagine its residents' lives and understand its history.
Preserving Significant Places of Black History: African American Landmarks and Historic Districts in New York City
This brand new resource from the The New York City Landmarks Preservation Commission (LPC) is an interactive story map to celebrate New York City's African American history through its designated places. The story map is the result of a careful study of places important to African American history that have been designated since the LPC was created in 1965. It is presented as an educational tool to celebrate and learn about Black history through selected landmarks and historic districts that embody it.
Watch
ASLA-NY Centering Perspectives: Discussion of Black Equity in Landscape Architecture
YouTube
In solidarity with continued protests across America, the ASLA New York Chapter and the ASLA Student Chapter have initiated a discussion with a small forum of Black professionals within landscape architecture, students, and alumni to reflect on their experiences within the discipline and offer pathways toward future Black equity. In recognizing the power and importance of landscape architecture, a student-led discussion expands on questions of how academia and the profession can support a diverse, equitable and inclusive environment. WATCH NOW
Landscape Architecture Magazine LAMCast
Produced and directed by Austin Allen, an associate professor at Louisiana State University, Claiming Open Spaces is a documentary on the perception of parks, in cities such as New Orleans and Detroit, from the cultural perspective of the African Americans who use them. As noted by a young Walter Hood, ASLA, the cultural makeup of the communities that use city parks is often left out of planning and programming, which can alienate the people meant to use them. 
From the reVISON ASLA 2020 conference, watch: A Call to Action, highlighting commitments by practitioners and educators taking meaningful action towards centering equity and calling our community to expand efforts towards a more diverse, equitable, and inclusive profession.
Further Reading
Black Landscapes Matter, by Walter Hood and Grace Mitchell Tada, November 2020 https://amzn.to/2V0u5CY
Essayists examine a variety of U.S. places – ranging from New Orleans and Charlotte to Milwaukee and Detroit – exposing racism endemic in the built environment and acknowledging the widespread erasure of black geographies and cultural landscapes.
Farming While Black: Soul Fire Farm's Practical Guide to Liberation on the Land,

by Leah Penniman, 2018 
Farming While Black is the first comprehensive "how to" guide for aspiring African-heritage growers to reclaim their dignity as agriculturists and for all farmers to understand the distinct, technical contributions of African-heritage people to sustainable agriculture. At Soul Fire Farm, author Leah Penniman co-created the Black and Latinx Farmers Immersion (BLFI) program as a container for new farmers to share growing skills in a culturally relevant and supportive environment led by people of color.
The Cotton Kingdom: A Traveller's Observations On Cotton And Slavery In The American Slave States, 1853-1861, by Frederick Law Olmsted, September 2017 

https://amzn.to/3cwgywD
In 1853, Frederick Law Olmsted was working for the New York Times when he journeyed to the southern slave states of the U.S. and wrote one of the most important pro-abolition discourses. The Cotton Kingdom recounts his daily observations of the curse of slavery: the poverty it brought to both black and white people; the inadequacies of the plantation system; and the economic consequences and problems associated with America's most "peculiar institution".
Articles
Kofi Boone: Designing a Black Commons
Historically marginalized and underserved communities are facing multiple challenges at once: a climate crisis; a health crisis exacerbated by COVID-19; and a racial equity crisis, driven by structural inequities.
One solution to these interconnected challenges is a Black Commons, which involves pooling collective land and resources to stabilize and empower Black communities and support their efforts to generate wealth, argued Kofi Boone, FASLA, the Joseph D. Moore Distinguished Professor at NC State University, during a lecture at the Harvard Graduate School of Design. Read more HERE
The Twin Pandemics, August 28, 2020  Landscape Architecture Magazine
Seven Black designers including ASLA-NY member Elizabeth Kennedy, on the complicity of landscape architecture and the changes needed to address the twin pandemics of COVID-19 and systemic racism.
BLACK LANDSCAPES MATTER, by Kofi Boone, Ground Up Journal 2016
Race and Cultural Landscapes: A Conversation With Elizabeth Kryder-Reid, by Charles Birnbaum, TCLF, Nov 10, 2017 'Race and Cultural Landscapes' is a series of one-on-one conversations with thought-leaders around the nation about how issues of race and history are represented and evoked in cultural landscapes (see Part 2 and Part 3). 
Race and Cultural Landscapes: A Conversation With W. Fitzhugh Brundage, by Charles Birnbaum, TCLF, Nov 22, 2017
Race and Cultural Landscapes: A Conversation With Kofi Boone, by Charles Birnbaum, TCLF, Mar 25, 2019 
Support
The ASLA Fund announced a new program to provide financial assistance to women of color on their journey to become licensed  
Three generous sponsors have committed to donate a total of $100,000 in funding. These generous donations will allow us to support nine (9) women of color each year for three years on their journey to become licensed by providing funds to cover the full cost of CLARB registration and each section of the LARE, as well as exam preparation assistance, study resources, and a mentor to assist them on their journey. With your support, we can match our current donors and support an additional nine (9) women each year in the current program or extend the program for another 3 years! That is 54 newly licensed women of color! DONATE HERE
Resources
The mission of the Black Landscape Architects Network is to increase the visibility, support the interests, and foster the impact of Black practitioners in landscape architecture. BlackLAN is dedicated to the success in the profession of persons who self-identify as Black and claim African ancestry.
National Association of Minority Landscape Architects (NAMLA)
The National Association of Minority Landscape Architects (NAMLA) is a 501(c)(3) organization founded in Los Angeles, California in 2020. The premise for starting the organization is based on increasing minority representation at all levels of landscape architecture practice and academia.
NAMLA plans to do this by providing educational and career development assistance to minorities while confronting the structural racism that has disproportionately kept people of color from having decision-making roles on how our landscapes are programmed, designed, and taught.
Learn about the Black experience in the United States and how New York City honors Black history in our parks today.
African American Heritage | U.S. National Park Service
Commemorating 400 Years of African American Heritage | U.S. National Park Service
African American History: Places and People | National Trust for Historic Preservation
Telling Our Full Story | National Conference of State Historic Preservation Officers (NCSHPO)
[/av_textblock]