This past week at the ASLA Conference on Landscape Architecture in Nashville, 3 of our members were elevated to ASLA Fellow in a formal ceremony and dinner. Elizabeth J. Kennedy, Jamie Maslyn Larson and Catherine Seavitt Nordenson were all elevated and now bear the honor of FASLA after their name. Please congratulate all three amazing and inspiring women!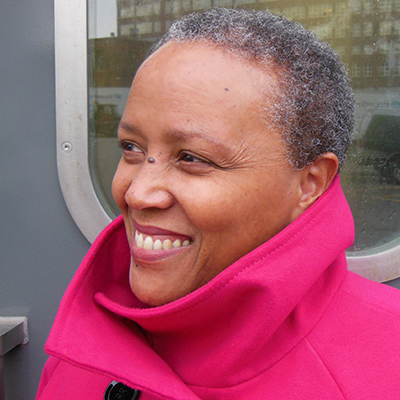 Elizabeth J. Kennedy, ASLA
Elizabeth Kennedy Landscape Architect, PLLC, New York City
Nomination in Leadership by the New York Chapter
Elizabeth Kennedy is an inspirational leader who elevates the profession of landscape architecture by challenging mainstream assumptions and uplifting underrepresented voices. Elizabeth founded and serves as working principal for the longest-operating Black woman-owned landscape architecture firm in the United States, a testament of time and thoughtful dedication in every nuanced detail of her work. She is a creator of quietly evocative landscapes that through form raise the spirit of place and set the stage for future interactions that are inviting and accessible to all. Her interactive and collaborative approach is lasting in her design achievements and her mentorship of the next generation. Among Elizabeth's award-winning projects are: the Weeksville Heritage Center and Restoration of the Hunterfly Road Houses Landscape, Brooklyn; the African Burial Ground National Monument, Lower Manhattan; Harlem Stage at the Gatehouse Theatre, New York; and the Brooklyn Navy Yard Building 3 Roof Farm, Brooklyn. Elizabeth's story has inspired a younger generation of BIPOC and women creative professionals, drawing admiration for the way she has leveraged minority- and woman-owned business opportunities to advocate for social change and lend her voice to the allied professions. Her commitment to training and preparing young professionals for practice—particularly young professionals of color—is unmatched.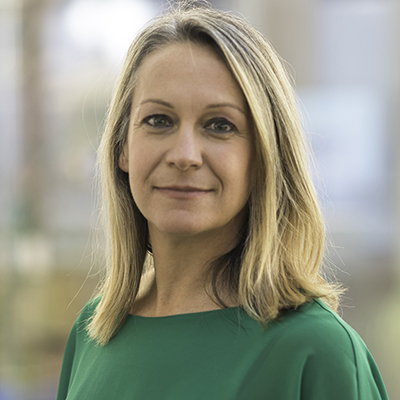 Jamie Maslyn Larson, ASLA
Lionheart Places, Arizona
Nomination in Works by the New York Chapter
Jamie Maslyn Larson has devoted her career to demonstrating the transformative power of landscape architecture in shaping cities. With over two decades of influential design roles on complex landscape architectural and master planning projects of various scales around the world, Jamie's work is globally recognized, is widely published, and has garnered multiple national and state design awards. Her commitment to creating the most innovative, groundbreaking design ideas that tackle today's critical challenging issues is apparent in her portfolio of work, ranging from designing small urban parks to vision plans that will shape entire cities for decades. Among her most acclaimed efforts are: BQP Brooklyn, NY—a pro-bono project to repurpose outmoded Brooklyn-Queens Expressway into a public park; Governors Island Park and Public Space Project, New York City—thoughtful and innovative designs create a 21st Century precedent for a destination park; Soundscape Park, Miami Beach—a 2.5-acre urban oasis in the cultural and civic heart of Miami Beach adjacent to the New World Center; and Longwood Gardens Master Plan and Main Fountain Garden Revitalization Project, Kennett Square, PA—an adroit balance of history and modernizations. Jamie not only envisions groundbreaking, innovative designs, but has the leadership and political skills to get them built.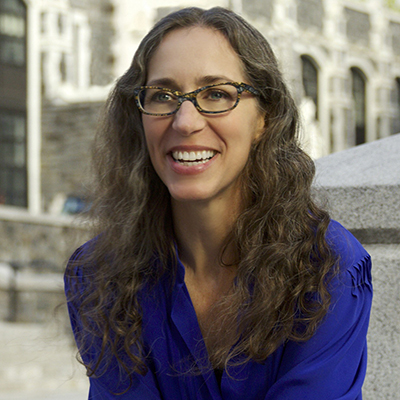 Catherine Seavitt Nordenson, ASLA
City College of New York, New York City
Nomination in Knowledge by the New York Chapter
Catherine Seavitt Nordenson is widely recognized for her advocacy for expanding the influence and scope of the profession through education, research, and scholarship. Her research on design adaptation to sea level rise in urban coastal environments, as well as novel landscape restoration practices, has made a significant impact on the design fields. Structures of Coastal Resilience and Waterproofing New York are examples of her focus on hydrological networks and her development of a cohort of diverse scholars, crossing boundaries between landscape, engineering, architecture, and urban design. Catherine's focus in both her teaching and practice is on the transdisciplinary integration of public space, policy, and the design of infrastructure. Her many books, essays, and journal publications present her brilliant explorations of political power, environmental activism, and public health, particularly as these intersect with the design of equitable public space. Catherine's research and publications on coastal resilience have had significant influence on municipal, state, and federal policy makers. As professor and director of the graduate program in landscape architecture at CCNY, she serves as the founding faculty editor of the annual landscape architecture journal PLOT, a nationally awarded journal now in its tenth year of publication. She emphasizes the critical role that landscape architects play in connecting environmental, social, and multispecies justice to equitable public space and celebrates the program's visionary and activist graduate students.
Also Read: ASLA presents Olmsted Medal to NYC Playgrounds Program